Students brought their Hebrew learning to life by fusing it with their interests in context of daily lives. They recorded a video guiding the audience in making their favorite dish by applying their Hebrew skills, higher critical thinking and tech skills, research, and writing skills. Students' videos were assessed and voted on by their peers.
Entry Narrative
As teachers of Hebrew as a second language, we consistently struggle with how to help students develop a positive disposition toward learning Hebrew.  Teaching them to approach Hebrew as a dynamic, relevant, and useful tool that's an integral part of their identity and daily life is often an uphill battle.  I have found that Hebrew programs and curriculum, as comprehensive and thoughtful as they may be, are very limited in the ways that they bring Hebrew to life.  While many of the topics in the units are seemingly relevant to students' daily lives, the majority of students experience these as sterile and often boring.  The secret and magic to making Hebrew come alive for my students is learning through doing.  Providing students with the platform to infuse their learning with their personal passions has changed the paradigm through which my students experience learning Hebrew at Carmel.   In this project, "Israeli Master Chef Carmel Style", I asked students to create a Master Chef Hebrew video in Hebrew that describes and demonstrates in detail how to make their favorite recipe.  While this might sound simple, the requirement was that their video would encompass not only their learning but also reflect their unique personality.  At the end of this assessment project, my students shared that they felt that they learned so much with little effort because they were so invested in the project and that it felt personal to them.  Below is the outline of the process through the framework of Backward Design mode, beginning with the end in mind.
Final Assessment Project "Israeli Master Chef Carmel Style" Students' Videos
Each student infused their learning with their personal passions while applying what they have learned throughout the unit "Be'teavon" (see the unit below).  The videos were recorded in students' own homes, with their families around, thereby breaking down the boundaries of the use of Hebrew only in school.  We've received wonderful emails and feedback from parents about the experience of having their children record their Israeli Master Chef video in their own kitchens A Parent's feedback.docx
2. Unpacking the Process:
A. Behind the scenes: Shaping teacher's instructional thinking
This key note speaker provides the rationale for the approach that I use to make a direct connection between what the content and skills that students learned with their personal interests.
Keynote Address 1: A Passion-Driven Education for All: Creating a Love for Learning Learning and the Brain Passion Driven Education Angela Maiers
2. This article describes the importance of designing authentic assessments that provide students with the experience of applying the skills                and knowledge in ways that are relevant and connect to real life scenarios.
Article about Authentic Assessment: Authentic Tanakh Assessments: A Typology / Alex Sinclair
B. The "Bete'avon" Unit:
Students' learning included reading, writing, speaking about articles, poems, folk stories, and dialogues that spanned topics such as vegetarianism, how to make Techina and other international foods, and what makes food health,etc. The unit included new vocabulary and grammar.
Be'teavon Unit NETA Curriculum
C. Students' Research:
Students researched their favorite recipe and created a Hebrew guide for themselves to be able to explain and show audience each step without any prompts.
D. Assessment Criteria for Performance:
Each video was shown during class and students used these criteria to analyze their peer's videos in order to vote for the class Israeli Master Chef, the video that would be shared with the school community.
Assessment Criteria for Performance
Entrant Bio(s)
I have been teaching Hebrew and Judaic Studies at Carmel Academy in Greenwich Ct for 10 years. In addition, as the Hebrew coordinator, I coach and mentor Hebrew teachers as part of the NETA Hebrew Curriculum program. I was born and raised in Israel. I have BA in Psychology and Guidance Counseling, as well as an MA in Math Education from Oranim University in Israel. I taught in Israel for ten years a variety of subjects, such as Language Arts, Chumash, history of Israel, as well as Math to gifted students. The driving force that propels my teaching of Hebrew as a second language is the belief that students should feel that Hebrew is relevant, meaningful, and useful in everyday life.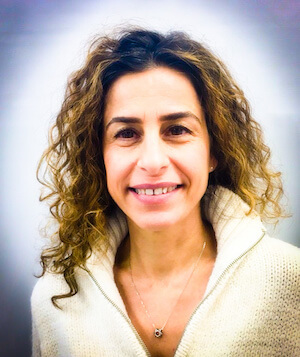 This entry has been tagged with the following terms: