A multi-level class where students are guided through differentiated material on 1) the historical background 2) the laws and customs and 3) the deeper message of the holidays. Teachers use blended learning methods, small groups, and one on one learning but mainly independent study strategies to help students connect more deeply to the holidays.
Entry Narrative
The Challenge
A dual-curriculum school such as ours often faces the valid question, "How will we have time to teach everything?"
Between General Studies and Judaic Studies, there can be 8-16 subjects per week. There is so much to teach and so little time. It may be possible to teach subjects like Chumash and Gemara 3-4 times a week. Navi and Halacha perhaps twice a week. But where do we fit in Jewish Philosophy, Jewish Law, Jewish History, Jewish Ethics and Jewish Holidays? How can we maintain quantity and quality?
Our school was preparing for approx. 20 students spanning from grades 9-12, from various backgrounds in Jewish schooling ranging from a full day school education to others only having 2-4 years and yet others experiencing their first ever formal Jewish education with us! What these students did share in common was a desire to grow and learn more deeply about Judaism, the what, the how and the why.
Holidays reflect heritage and tradition; a key component of the message we strive to transmit to our students. Our specific concern was how to bring the flavor, the excitement and the relevance of each holiday to the students without sounding like broken records to well-versed students yet also in depth for the new-comers.
The Idea
Our novel idea was born from precisely the above predicament.
Our vision was to create an environment and culture of self-directed learning stemming from the inherent desire to learn. We looked to the famous "Beis Medrish" – the House of Study that has existed among our people since the beginning of time. It's a place where learning is constantly happening; whether it's the teacher instructing students, or the individual student delving into new material independently (or reviewing) on their own or two chavrutahs facing each other and collaborating, the learning is evident and tangible.
The Beis Medrish Class
The structure of the class is as follows for each holiday:
Categories of learning provided: Historical Background, Laws and Customs, and Deeper Insights.
Differentiated material provided for the above categories and accompanying assessments
See example 1  Yom Kippur Laws & Customs
See example 2 Rosh Hashana Deeper Insights
See example 3  Chanuka Laws & Customs
Provide dates for the study of material and when the assessment is due. See  Chanuka Unit Calendar Guide
Students have a choice in selecting which format they prefer the material in- videos, audio clips, powerpoints or reading and complete the assessment connected to that material. Teachers can also offer a "workshop" small group option to provide an overview of the material for struggling students or as an overview before advanced students delve into their materials.
Other Information:
Additional categories such as Prayers, and Stories of our Sages can also be included for students who complete their assessments before the class is ready to move on to the next category.
We cull materials from the many online resources available: chabad.org, torahcafe, alephbeta.org, aish.com, ou.org, Sefaria and others. Chinuch.org has been a tremendous resource for information, worksheets and powerpoints. Visits to our Judaic library and Judaic bookstore helped us gather physical books to bring to our students- be it the Kitzur Shulchan Aruch, the  "Let My Nation" Series by Rabbi Yosef Deutsch, and other countless books on the holiday's history, practice and insights. Gooru.org is a fantastic tool for providing a menu of online resources to students, watch a short video here.
Results
Our greatest successes were seeing the appreciation in student's eyes when they had the ability to make a choice in the material they would engage in. Their choice made them eager to learn the material in a deeper way than they had known it before. The student was in the driver's seat and enjoying it.
Throughout the years we also saw how students progressed from choosing the basic options to choosing the more challenging ones. This is also due to their work in other classes honing their translating skills and gaining more knowledge throughout the year.
The challenges were helping the students who had almost zero experience in a self-directed classroom. In some cases, students had never been given autonomy or opportunity to learn with this amount of choice. This was not the class where you are supposed to pick the resource that is the easiest for you and then pick the assessment that requires the least amount of work. This was supposed to be a place where you honestly assess your prior knowledge and willingly choose the material that goes a little deeper than that to propel you forward.
Other challenges included that some years we have students who are beginners to Jewish concepts, basic history (and yes the first 4 months of school- reading the Hebrew language) who required much more guidance and assistance at times depending on the student's' capability to absorb and connect this new found knowledge, culture, history etc.
Third time is a Charm
Eventually, our veteran students (who had beared through the process with us) now saw the value in the opportunity they had. They were trained and knew how to choose their material and get going faster than the new students. They were also able to speak positively and proudly about being able to learn "according to their level" and feel genuine satisfaction at choosing the "spicy level". This created the learning culture for the incoming students to join the fun.
The parable we often correlate our learning of holidays is one of the spiral. That similar to a point in space on a spiral that exists in the same place but on a more elevated level, so too each year we revisit the holiday but it should never be the same holiday as it was last year. Each year it is ushered in with a new vitality and we must also meet it with a new vitality within ourselves.
Personalized Learning
The Beis Medrish class puts together many of the approaches, tools, and strategies learned from the staff's personalized professional development coaching sessions. This is important as with any blended learning model – and yes we see a lot of laptops, projectors, websites, and videos in this class- the teacher know how to use the technology purposefully and ensure these are modern tools that are channelled to bring the ancient wisdom into the lives and experiences of our precious youth in a relevant and exciting way.
Entrant Bio(s)
In March of 2013, my husband and I moved to Milwaukee, WI to undertake the opening of Hillel High School. Milwaukee offered a bolstering day school but lacked an appropriate Jewish high school for many of its graduates. With the help of many individuals, professionals in education and committed members of the community we opened our doors in September 2014. Since then I have been involved in leading the Girls High School division and all its programming including teaching a panorama of Judaic subjects, supporting the humanity subjects and leading our team of extra-curricular activities. Finding new strategies for our classrooms and student interactions and connecting with like-minded educators is a positively delightful part of this labor of love.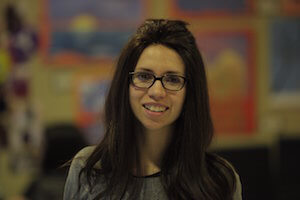 This entry has been tagged with the following terms: