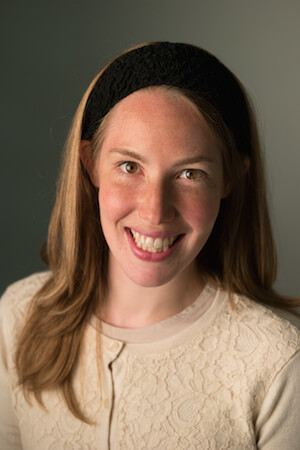 In your experience, what is the greatest challenge facing students/teachers today?
Students are under a great deal of pressure to perform academically today. They are entering an increasingly competitive society where academic standards for young learners are very high. More and more, I see students feeling anxiety towards academic achievement even in kindergarten. I think this is especially true for students in Jewish day schools, who are expected to master a dual curriculum. Consequently, teachers are under pressure to make sure that students meet standards that may not be appropriate for every child or for the age group that they teach in general. The pressures that students and teachers face make it harder for us to encourage students to make and learn from their mistakes.
In implementing your winning project in the classroom, was there a moment when you knew that you had hit upon something really powerful? If so, describe that moment.
I realized that I had hit upon something powerful at the beginning of the academic year following the implementation of my goal-setting program. I was lucky to have the opportunity to continue working with the same group of students. Several of my students approached me within the first few days of school to set new goals for themselves, even though we had only just begun academic learning for the year. I was shocked! I hadn't realized until then how ingrained goal-setting was in our school culture. Even before the students arrived, I was asked to describe our system of goal-setting to a group of new teachers. I had become so accustomed to our goal-setting program that I took it for granted, and it hadn't occurred to me that I would need to explain it to others. These moments made me realize just how integral the goal-setting program was to our school culture and just how normal it had become to our day-to-day lives at Kohelet.
What advice would you give teachers who want to attempt something new and different in their own classrooms?
Flexibility is key. Our ideas rarely turn out exactly as we planned. Just as we teach our students to make mistakes and learn from them, we have to be willing to fail in our attempts to try something new in order to revise our ideas and make them more effective. We also have to remember that, when teaching, we are working with real humans who have their own ideas and desires. Teachers wanting to try something new have to be able to adapt their ideas to the particular students with whom they are working.
What's your favorite part of your teaching day and why?
My favorite part of my teaching day is arrival. I love being able to greet each child individually and to have a few minutes to catch up with each one. This is also a time when I can work individually with students before we begin our daily routine. I often feel that I do not have enough time when working with a group of students to meet each child's individual needs, so being able to work with children on a one-on-one basis allows me to be more effective as teacher.
I also love teaching English language arts. I love the way in which text allows students to explore their world! I also enjoy the conversations that arise from the ideas we encounter together in books. The children often offer insights that are thought-provoking and that challenge me. It's always interesting to hear their ideas.
How do you ensure that you're always growing professionally?
Every year, I make an effort to implement one major change in the way I teach or organize my lessons, and I focus on that one aspect of my teaching leading up to the beginning of the academic year and throughout that year. I try to pilot some of my ideas with a small group of students and then expand them to the whole class if I see they are working.
I also allow myself to explore my own interests, which I can then use in my teaching. For example, I'm interested in folklore, so this year, I spent a lot of time researching folklore. I used my research to plan units on traditional literature. I find that making my own passions part of my teaching helps me to stay motivated and enthusiastic.
If you had one piece of advice to share with a new teacher walking into his/her classroom for the first time…
I would tell a new teacher that his/her most important job is getting to know his or her students. The way to reach students is by showing interest in them and by learning what motivates them. You may think you are wasting precious instruction time when engaging in personal conversation with your students or indulging in tangents, but it is through these moments that you can make meaningful connections with your students. That said, it's also important to remain focused on your goals for the class and the students' goals for themselves.
 What are some ways in which you motivate your students to become lifelong learners?
I try to motivate students to become lifelong learners by showing them that I'm still a learner. The students know that I'm a student. I also admit when I don't know something, and I love to take the opportunity to learn something new alongside my students. I hope that seeing my excitement to learn teaches them that learning is a lifelong and joyous process. I also try to incorporate choice and voice in all of their learning so that they become accustomed to taking an active role in their learning.