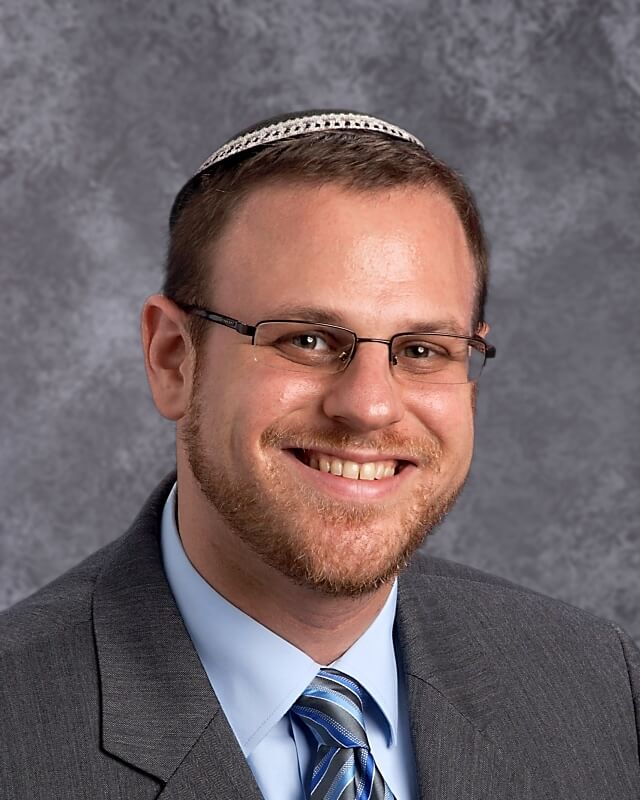 Meet Rabbi Tzvi Sinensky
Rabbi Tzvi Sinensky won The Kohelet Prize for Interdisciplinary Integration, as part of a team of two at Kohelet Yeshiva High School. Check out their winning entry, Philosophical Ethics and the Meeting of Minds, here:
In your experience, what is the greatest challenge facing students/teachers today?
One of the great challenges facing Jewish educators is that our communities aren't always successful at inspiring our young people. Our students are growing up in an exciting but confusing world in which many ideas and philosophies are bandied about. And with the lightning-speed pace of technological advancement, our students enjoy instant access to stunning amounts of information at ever-younger ages, which makes it even more challenging to anchor them in firm religious commitment. This is why providing them with strong, relevant, inspirational role models is so essential to the work we do. It's also one of the reasons I passionately believe that schools, families and communities need to partner to create opportunities for entire families to learn and grow together. Educators stand the best chance of inspiring students when those children are exposed to models of religious growth not only in their schools but also in their homes and communities.
In implementing your winning project in the classroom, was there a moment when you knew that you had hit upon something really powerful?  If so, describe that moment.
There were many powerful moments, but perhaps most impactful was when we conducted the video interviews long after the project's completion. Hearing from students directly about how inspiring they found the "Tikvah" course generally and the Meeting of Minds unit in particular was incredibly moving. In particular, a number of students mentioned that whereas previously they were wracked by tensions between the religious and secular parts of their lives, the course enabled them to develop into far more integrated people, both religiously and intellectually. That was especially gratifying.
What advice would you give teachers who want to attempt something new and different in their own classrooms?
Go for it! Perhaps above all, makes sure to tell your students that you're trying something new. Transparent, conscious modeling is one of the most powerful presents we can gift our students. They're more likely to try something new if they know that their teachers have done exactly that in the classroom.
What's your favorite part of your teaching day and why?
Any opportunity I have for one-on-one conversations with students. So often, that's where the greatest growth happens.
How do you ensure that you're always growing professionally?
Many schools provide in-service days and other opportunities to facilitate teacher growth, which is obviously critically important. For me, though, the greatest growth as a teacher comes when I have the opportunity to grow as a learner and religious personality. When I'm learning and growing, I'm inevitably a better teacher when I step into the classroom. To that end, I feel incredibly fortunate to be at a school where we have carved out a half-hour each week for me and a number of other teachers to learn chasidut on the parsha. It's a chance for us to recharge our spiritual batteries and reenter our classrooms feeling energized and inspired.
If you had one piece of advice to share with a new teacher walking into his/her classroom for the first time…
Make sure you have a mentor and/or other support outside the classroom. And carve out time for your passions that are separate from your professional responsibilities.
What are some ways in which you motivate your students to become lifelong learners?
Learn myself! When the students see me finding a few minutes to learn Torah or explore fresh ideas, that often makes the most powerful impression on them. And when I invite them to learn with me – specifically around material that is beyond their schoolwork. The "Tikvah" course is a great example. Often, we don't have time to get through all the sources during the school year. So Dr. Watts and I tell the students that they are welcome to continue reading over the summer, and that we'd love to stay in touch and continue discussing the class material. There hasn't yet been a summer when the students didn't take us up on the offer. Where possible, we also encourage students to take the opportunity to learn on their own over the summer – at programs such as NCSY Kollel and Michlelet, or on the Tikvah High School Summer Program. Filling out student recommendations for these and other summer learning programs is pure joy.  
When I'm not in the classroom I love to:
Research, write, and publish. Also lecture and teach. Inevitably, the exciting ideas I'm tossing around in my head make their way into my classrooms in one form or another. Having a national presence also helps to spread the word about the exciting school community we are continuing to build in Lower Merion. That national attention is good for the school in all sorts of ways. One of the many benefits is that when all of our teachers, including myself, feel that we're impacting the wider field of Jewish education, we are even more motivated to teach at the highest of levels.