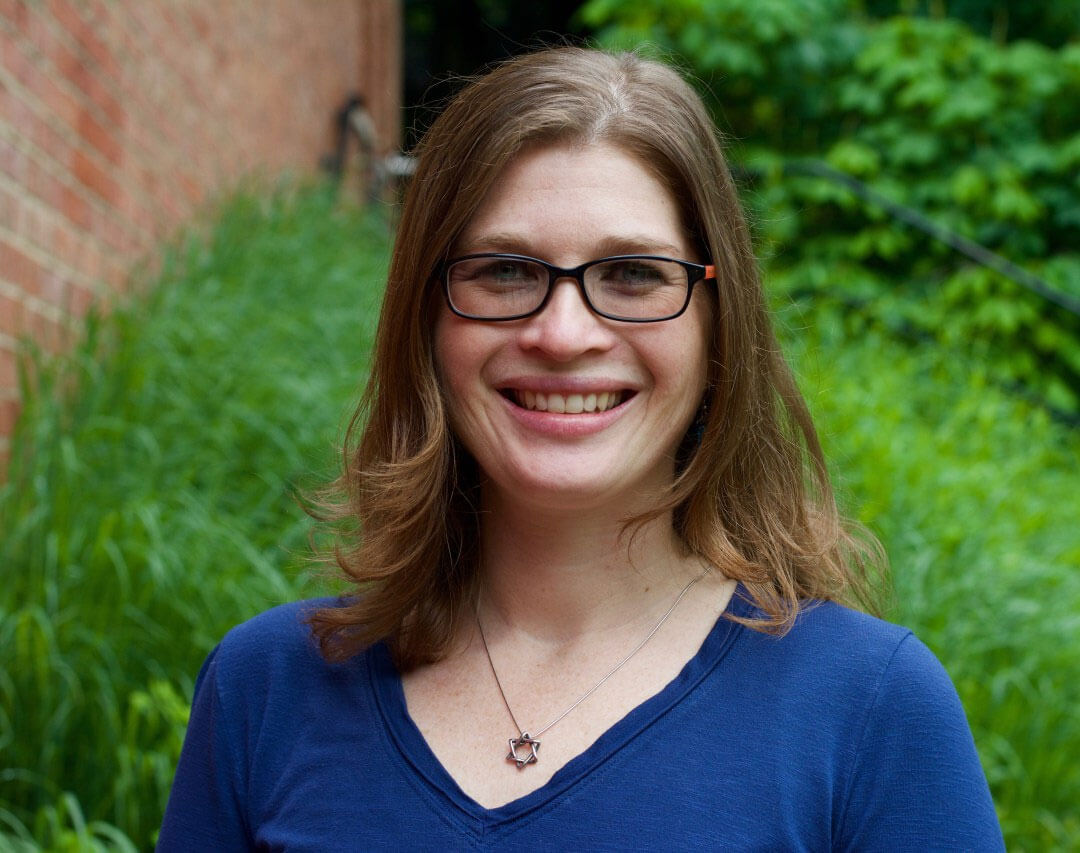 Meet Melissa Rickabaugh
Melissa Rickabaugh won The Kohelet Prize for Real-World Learning, as part of a team of six at Jewish Primary Day School of the Nation's Capital. Check out their winning entry, Election Project 2016: Kids' Voices Count, here:
In your experience, what is the greatest challenge facing students/teachers today?
I think the greatest challenge facing students and teachers today is people's disconnection from one another. I put a lot of focus on being kind to others around you. I try to create opportunities where students can engage with others in the classroom, as well as highlighting students' strengths and giving them opportunities to teach and learn from each other.
In implementing your winning project in the classroom, was there a moment when you knew that you had hit upon something really powerful? If so, describe that moment.
I knew we hit on something powerful when the project kept growing. Each grade level took the election and related it to their current curriculum. Teachers kept talking about the project and the ideas kept growing. We took our election project to other nearby schools where the students across different grade levels were engaged and enjoyed interacting with each other. Each grade also brought in speakers from the community that give the students different perspectives to consider.
What advice would you give teachers who want to attempt something new and different in their own classrooms?
Brainstorm ideas and brainstorm some more. Run your ideas by colleagues and ask for advice. Incorporate student ideas and interests; the more they feel included, the more they will buy into it and be engaged. 
What's your favorite part of your teaching day and why?
My favorite part of the day is definitely Arrival. I love setting up the front board with the morning "to do" list. I use different colored markers and sometimes make designs on the board. If there is a birthday that day, I could spend up to thirty minutes writing "Happy Birthday" with the student's name in bubble letters with different designs inside each letter, to show them that they are each special and worth that extra time. The first thing on our morning "to do" list is that they are supposed to say "Good Morning" to me. I love making eye contact with each of them and having that one-on-one time first thing in the morning. They each get personal time with me, whether it be a few minutes to tell me a story or only a few seconds before they run over to greet their classmates. It makes all the difference when I know early if there is something bothering a student. When they know I am aware of what is bothering them, it helps set the tone for a more positive day.
How do you ensure that you're always growing professionally?
Luckily, my school provides many opportunities for professional development over the summer and throughout the school year. Throughout the school year, we have time built into our weekly staff meetings to share what we have learned through our different professional development opportunities. I also learn a lot from the weekly Judaic classes I take with my rabbis, rebbetzins and chevruta. I take lessons and values I learn from the parsha, Nevi'im, and other materials and make it part of my everyday life. I always try to continue growing and incorporate what I learn into my teaching.
If you had one piece of advice to share with a new teacher walking into his/her classroom for the first time…  
Learn from the teachers around you. Find someone to mentor you and ask lots of questions. Listen to the answers and incorporate them into your everyday teaching practices and life. Teaching is about helping each other out. When teachers help other teachers, our students are the ones who really succeed.
What are some ways in which you motivate your students to become lifelong learners?
I try to highlight student successes and create an environment where students can help each other. I think that when they know that everyone in the classroom, big or small, has something to offer, they become more open to working and learning together. They become more engaged and interested in their work and environment.
When I'm not in the classroom I love to:                    
When I am not in the classroom I love to practice yoga. This strengthens my teaching by enhancing my focus, patience and self-discipline. I feel stronger, physically and mentally. I feel grounded and more in touch with what is going around me. I have learned the benefits of deep breathing, which comes in handy when I am faced with a tough situation and need to think clearly. As tiring as yoga can be, it also energizes me and leaves me in a more positive mood.