To give my students the opportunity to creatively document their lives as 5th graders, I assigned them the "Super You" project. It didn't turn out to be the productive tool for differentiating instruction I'd hoped. In the end, though, my students were happy with their products and I felt committed to improve the project for the future.
Entry Narrative
To keep things exciting (for my students and myself), I break out, and stick to, a theme each year for my class of 5th grade boys. I incorporate the theme into a range of aspects–such as our class website, all the room decor, student birthday cards, and class systems. Last year our theme was superheroes.
As a solo teacher in a heterogeneous class, I work to cater to the needs of each individual student. Small group instruction, choice based activities, station rotations, and tiered learning help me differentiate my instruction. But I was still looking for a way to maximize instructional time, to give productive work to a portion of the class while I was working with the others, and to have a long-term project for students to work on at their own pace, independently.
And so: to meet these goals while tying into my superhero theme, I came up with the Super You project. Each student would create a superhero briefcase or utility belt containing representations of things that are important to the student, each with an accompanying paragraph. I outlined the goals to my students:
To learn, be imaginative, and be resourceful in a self-guided setting

To practice writing and editing in an enjoyable way

To create a meaningful artifact that documents their lives at this stage
I asked the students to keep track of the time they worked on the project and their focus–on a scale from 1 to 5–each time they worked on it. The boys started out enthusiastically. The project was going smoothly, and I was glad the students had an independent project they could whip out and immerse themselves in, especially when I was working with other students.
Then I encountered some obstacles:
Students were getting an uneven amount of time to work on it

Most students forgot to record time and focus and some lost track of their materials

The project seemed to drag on; some students lost their motivation and some seemed burdened by it — and were stressed out about completing it (failing to meet my goal of it being enjoyable)
Despite the obstacles, the projects were coming out good. I tried to tackle the issues, one by one.  I addressed the time issue by giving out a Super You check-in form to assess how much time each student needed to complete his project, and then adjusting the schedule to allow for what they needed. I wanted them to be finished by parent-teacher conferences, so I could share the work with my students' parents. The last few weeks before conferences were crunch time: we spent a lot of concentrated class time working on it, instead of the spread out natural process I wanted. Trying to build in motivation for the final stretch, I worked on encouraging the students and made some leniencies on the requirements so they'd feel more excited about the project. Finally, the projects were all complete. We had a Super You Showcase: the students silently walked around and looked at each other's projects, leaving positive feedback (while inspirational music played in the background). I think they felt good about it in the end, but to me, it felt a little like a failure.
(Unfortunately, the only photographs I have of their projects are candid pictures I took during the Showcase. Here they are: Image 1, Image 2, Image 3, Image 4, Image 5, and Image 6. I have a copy of one paragraph from a student who sent it to me to print out.)
Looking back, I am glad I implemented the project. For many students it was an enjoyable way to express themselves and document their lives in 5th grade. It allowed me to work with small groups or individual students, it helped early finishers stay productive, and it developed their independence and self-evaluation abilities. The boys were happy to take home their projects at the end, proud of the work and time they invested in them. All that being said, it was not as smooth as I would have liked.
Moving forward, I would make the following changes next time I do the project:
Students would record their time and focus digitally, so I would have ongoing data showing how much time they have been spending and how much time they need. (This would also help them remember to record time and focus each time.)

I would offer a more varied choice of projects, so students would feel more excited about the work.

To even out the amount of time the students have for the project, there would be a set block of time each week for students to work on this project or to complete supplementary or extension activities (to either give support or enrichment challenges to students who need them, throughout the learning spectrum).
Keeping the above changes in mind, here is my revised project. And I hope that next time I introduce the project, it will be effective in differentiating instruction. I also hope the students will enjoy the process. Although it will be a different theme next time around, I hope the project will be super.
Entrant Bio(s)
Sari, an elementary and middle school teacher from New York, received her master's degree from Azrieli and her bachelor's degree from Stern, as well as a certificate in Experiential Jewish Education from Yeshiva University. While at college, she participated in a joint program with Fashion Institute of Technology, where she took classes in computer graphics and animation. She coauthored and illustrated Wordwatch, a book for teens about shmirat halashon, and she currently runs an Instagram page for thousands of viewers called That Jewish Moment, on which she posts drawings and captions illustrating special thoughts and moments in Jewish life. She loves to use her creativity and artwork to educate, entertain, and inspire.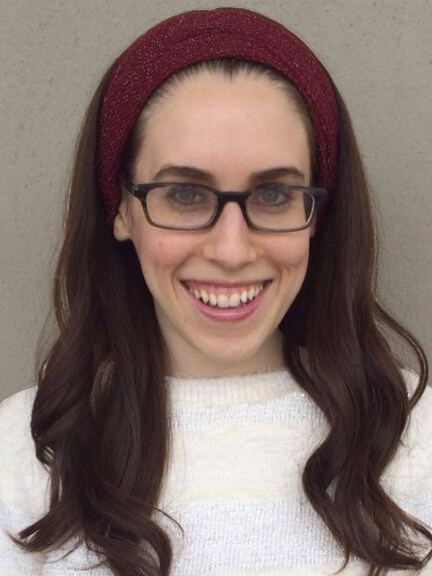 This entry has been tagged with the following terms: