Environmentalism and sustainability are topics rooted in Jewish values and very relevant in today's world. Through exploration, collaboration, research, field trips, and learning from guest professionals, students understand the struggles we face, the steps being taken to develop more sustainable practices, and recognize that they too can help.
Entry Narrative
STEAM into Service is an interdisciplinary program at the Stanford Eisenberg Knoxville Jewish Day School (KJDS) which couples the STEAM subjects (Science, Technology, Engineering, Art and Math) with community service. All k-5 students participate on a weekly basis. Each semester unit ties together collaborative discussion, MindUp Curriculum, Thinking Routines, Writers Workshop Protocols, Science Research, Art, Math, Innovative Technology, Community Collaboration, and guest presenters and collaborators. The culmination of each unit is a product that demonstrates understanding and responds to various needs in our community. KJDS is in the fourth year of the program.
This current semester long unit is on  sustainability and the carbon footprints of our school and community. Essential questions for the unit are:
 a.) k-2: What can The Knoxville Jewish Day School do to reduce its carbon footprint?
b.) 3-5: How can kids support the City of Knoxville's initiative to become a greener and more sustainable city?

During the unit our students are learning:
a) The Torah commands us to take care of the Earth.

b) Our actions can positively or negatively affect the environment.

c) We are capable of decreasing our carbon footprint on our homes, school, and c

ity.
To demonstrate their understanding of each STEAM into Service unit, students prepare  a project that  effectively answers the essential questions.  The k-2 students work on a plan, with concrete steps, to reduce pollution and the School's carbon footprint. Components of the plan include monitoring food waste and organizing a carpool day. The 3rd – 5th graders  prepare a brochure explaining how Knoxville can reduce its carbon footprint. The brochure will be submitted to the City of Knoxville's sustainability office.

PROJECT OUTLINE:
STEAM into Service:

Our interdisciplinary

STEAM into Service

program combines STEAM subjects with service based experiential learning. The program runs for two hours a week for our k-5 students. STEAM into Service Staff consists of our KJDS Innovation Coach, Art Teacher, Hebrew Teacher, and Head of School.

The STEAM into Service staff is guided by an

Advisory Board

that meets bi-annually to support the team through brainstorming, networking, and feedback.

Planning the Unit:

Our team meets in the summer for a two day intensive STEAM Professional Development Institute. We work together to craft the Essential Questions and Unit Plans using the UbD model.  For this project, Stephanie Kodish, Senior Director & Counsel, Clean Air & Climate for the National Parks Conservation Association, joined our planning session to serve as an expert on climate change, guiding us through the science and serving as a networker, putting us in contact with several program collaborators.




Unit Plan for 3-5




Unit Plan for K-2

Students use specific community builders to create the groundwork for reflective discussions about how to work well together.  Students in grades 2-5 also work with their core classroom teachers to build group discussion skills through the

Touchpebbles

program.

Students learn about sources of pollution:




a. Students learn about how humans waste energy every day with a visit from the

"The Energy Hog"

,

a special guest who demonstrates wasteful living, emboldening our students to want to live differently, less like the hog and more as stewards of the earth.  After the hog's visit, students begin to recognize "Energy Hogs"

within the school

, such as lights left on when people are not in rooms.   They appoint students to make sure that lights are turned off.

Students continue to learn about climate change, its causes and effects through a visit from

Americorps

.

The group demonstrates a polluted watershed, guiding students in a discussion of how water pollution can impact land, animals, and humans.

Students learn about carbon and estimate their own and the school's carbon footprint.

Students consider the

Jewish mandate

to take care of the world, led by two community

Rabbis

lead a discussion of the Torah and its teachings about the responsibility of caring for the earth.

Students reflect on what they've learned and what they still need to learn by creating

Reflection Boards:

What do we know? What do we need to know? How will we find out? What is our problem?

Students are tasked with their final projects:
a) k-2: Develop a concrete plan to minimize our carbon footprint at KJDS.
b) 3-5: Create a brochure to be distributed within Knoxville that can help empower residents to make better choices and make Knoxville a more sustainable city.

Students

visit locations

around Knoxville to see examples of sustainable practices at work. They visit a nature center, restaurants, a stormwater wetland, and a farmer's market.  Through these experiences, they see and learn about rain barrels, solar panels, herb gardens, composting, wetlands, and sourcing locally.

Students host Erin Gill

,

Knoxville's Director of Sustainability.  Ms. Gill shares initiatives that  Knoxville is currently undertaking  to become a more sustainable city and expresses excitement and a need for the brochure that the 3rd-5th grade students are creating.

k-2 Students spend the next few weeks exploring

food waste, recycling, energy, and air pollutants. They then explore our school and practices as they brainstorm ways we as a school could be more sustainable. Ultimately they break up into groups and develop a concrete plan for more sustainable practices in the areas of transportation, reducing, reusing, recycling, food waste, and energy conservation.
a.) To decrease emissions, KJDS hosts Carpool to School Day.
b.) To be more mindful about material use, KJDS students begin to  think about how materials might be reused, how students can use few materials, and continue to recycle.  For example, the students are careful not to throw away pencils when erasers are low and to  use both sides of a paper.
c.) To deter food waste, students begin weighing food waste and graphing the weights to monitor progress.
d.) To conserve energy, students make signs near sinks and light switches that remind everyone to turn off lights and water when not in use.  They also appoint monitors who check rooms for lights left on.

K-2 students present their plans

for reducing our carbon footprint in school to all students and staff and implement their plans.

Students in grade 3-5 participate in writers workshops to edit and revise their brochure entries and build informational writing skills.  With guidance and help from

Special Friends

they research a variety of topics: climate change, carbon footprints, fossil fuels, and air pollution.  Then learn about measures that could mitigate these environmental issues and include actionable suggestions in their brochure articles.

(Example of Student Work)

Students in grades 3-5 collaborate with artists in Knoxville's Jewish community to craft images to include in their brochure.  The artists guide students in creating  images that represent the content of their informational paragraphs.

(Video with

Examples of Student Work

)

With guidance from

Wayne Bledsoe

,

writer for the Knoxville News Sentinel, students consolidate information to decide what will be included in the brochure.

After a design lesson from

Jody Collins

, Graphic Designer and Illustrator, students collaborate to

design their brochure

.


The students present their

final brochure

to the Mayor's Sustainability Office.




(Final brochure will be presented to the Mayor's office on December 13th.)

Supporting Curriculum Components:
Throughout the unit students participate in mindfulness activities, from the

MindUP

curriculum, to help them center themselves during the 2 hour class period and to teach them tools and allow them to practice living more mindfully.  This practice and the implementation of the Core Practice and other mindful exercises during this particular semester of STEAM Into Service was derived from the idea that as the students learn about climate change, looking at the world and living more mindfully supports a commitment to thinking about how our actions impact the earth.

Most STEAM Into Service sessions culminate with a

Thinking Routine

from the book

Making Thinking Visible

.  These routines deepen students' learning through thoughtful reflection, making connections, and synthesizing information.   
Staff Reflection:
Since its inception, STEAM into Service has heightened students' creativity and nurtured collaboration.  Over the past four years, students have responded to needs they see in their community by presenting TED Talks at school, building structures of thousands of cans to be donated to a local food bank, working in community gardens, recognizing veterans, and now reducing our carbon footprint.  In each unit, the students have increased their understanding of how the subjects of STEAM are often combined to address real world problems.  Their compassion for others has also grown.  This particular unit has helped students reach even farther by increasing their compassion for the planet.  And, it has been extremely empowering for them, as they realize that, even though they are children, they can contribute to solving a big problem like climate change.  In addition, the staff has witnessed strengthening relationships between students and older members of Knoxville's Jewish Community, deepened understandings of how Jewish values drive our choices, experimenting with mindfulness, and curiosity about how people impact their environments.
Video: Overview of STEAM into Service
Entrant Bio(s)
Louise Lindsay serves as Innovation Coach, STEAM Leader, and part-time Teacher for the 2-3 classroom at The Knoxville Jewish Day School. As Innovation Coach, she guides and supports teachers in all aspects of planning, teaching, and assessment. Louise also plans the school's STEAM Into Service curriculum and teaches STEAM each week. In addition, she teaches bi-weekly in the 2/3 classroom, focusing on Geography, Touchpebbles, Writing, and 3rd grade Math.
Louise brings a wealth of classroom experience to her work at KJDS. After earning both undergraduate and graduate degrees at The College of Charleston, she began her career as a Social Studies teacher. She then went on to teach Geography, English, Writing, Critical Thinking, and Math at secondary schools in Charleston, SC, Washington, DC, Chelsea, MA, and Newport News, VA. She has also worked as Department Head and Lead Teacher, helping teachers to write and implement curriculum and sharing management and instructional strategies.
In addition to acting as Innovation Coach at KJDS, Louise works as a Teacher Mentor for the National Urban Alliance for Effective Education. With NUA, Louise coaches teachers in urban districts in best practices to improve student outcomes. Louise loves being part of the KJDS team where she can see children enjoy learning everyday and be part of a warm and supportive community.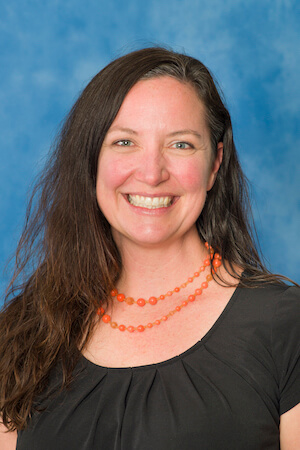 This entry has been tagged with the following terms: