Using a combination of collaborative work, research, interview skills, & analysis, students determine what makes a woman a worthy role model. Critical & creative thinking skills are evident throughout the process and culminates in a persuasive essay through which each student nominates her Wonder Woman. All discussions & writings were done in Ivrit
Entry Narrative
As teens grow into young adults they look beyond their families for role models whom they try to emulate.  They try to figure out what values and qualities matter to them and why.
Role models are instrumental in the development of children. Some can have positive and inspiring influences on them and others  may move them towards unhealthy behaviors.
Almost without noticing, teenagers copy the behavior and appearance of celebrities, and allow these role models to define what is or isn't  socially acceptable. The impact can be substantial and also detrimental.
My objective in the "My Wonder Woman" unit is to help students to identify good qualities, values, and inspiring character traits necessary for positive leadership. The month- long project includes group discussions, persuasive essays, the use of critical thinking skills and research. The project requires the study of history and Tanach, the development of collaboration skills and a Growth Mindset.
This unit is an example of our shift to new teaching models in Ivrit as a whole language.
new curriculum video: New curriculum video
Project outline:
The Students discuss the term "inspiring woman"  and what it means to them. The Students and teacher  

brainstorm

and create a list of

character traits and values

. attachment: picture-image1
Working In groups, students look at pictures of different women( Kate Middleton, Golda Meir, Rosa Parks, Anne Frank, Hannah Senesh, Miriam Peretz, the prophet Chanah, Yemima Mizrachi, Oprah Winfrey, Rachel Imeinu) and decide who is and who is not considered inspiring and why, using the list of words they previously created. attachment:pictures for discussion

 Students discuss the reasoning for their  decisions in a

classroom discussion

. Students select one more example for each category and explain their choice.

Students learn the meaning of new vocabulary words using a Hebrew dictionary, and

translate

them

into simple Hebrew

using their own words. attachment: worksheet 1 

 The students rank,

reorganize

and circle words (adjectives) that they find unnecessary in an inspiring person. Students also add two more words that have not been mentioned yet and provide a rationale for the additions. Some of the words on the worksheet include: Vision, Devotion, Faith, Self-Confidence, Determination, Fearlessness, Influence.

Students read an excerpt from an Israeli magazine from 2015, nominating the strongest, most inspiring women of the last decade.

click here 

In pairs, students work on an assigned biography that includes a vision, actions taken to promote the goal, and quotes. Once finished reading, students complete a reflection sheet and write

interview

questions reflecting their own curiosity. Students then highlight one sentence in the biography article that, in their opinion, is the most powerful and inspiring and write it on a poster. Students convene in groups of 4 and share their learning within the groups. attachment:worksheet 2  

Gallery Walk: With their posters displayed  on the classroom walls, students review the different quotes, and  place "opinion sticky notes" ( agree, disagree, strongly agree,  simply a "Wow"!) on the different posters. ( Each student can put up a maximum of 4 notes while there are  10 quotes on the walls) 

Students discuss the "popularity" of certain quotes and analyze the reasons for their  choices. Students watch a video portraying an inspiring woman – Mrs. Hani Weinroth, and write down important facts about her life along with one inspiring quote. (link to youtube)

With teacher assistance, students review the basics of completing a

 research assignment

. attachment: worksheet 3

 Students

collaborate

to create a list of trustworthy websites that can be used for this kind of research. They learn to

differentiate

between primary and secondary sources, as well as how to write footnotes and a bibliography.

When students have chosen their "Wonder Woman", they are  interviewed by the teacher.( The purpose of the interview is to make sure that the choice was thoughtful and not random) attachment:worksheet 4

.

Students engage in a  writing and editing process, and present a complete essay to their teacher.

  attachments: Samples of student's work 1&2

Students

reflect

on what they've learned from each stage of the process, as well as what "mantra' they are taking with them to create for themselves a more meaningful perspective on life. attachment: worksheet 5
Entrant Bio(s)
I have been working in formal education for over 20 years. My roles have been as varied as the locations in which I've worked. I started my career as a literature teacher in Israel, before moving on to become a Hebrew Language and Judaism teacher in Chile. When I moved to New York I served as a fourth grade Judaic Studies/Hebrew language teacher in Ramaz, and launched their Chidon- HaTanach program. Currently, I am the Hebrew Language Coordinator for grades 1-8, and a Safah special projects instructor at Magen David Yeshivah in Brooklyn, NY.
I am passionate about getting students to think outside of the box, encouraging a growth mindset and inspiring them to change their patterns of thinking in order to make discoveries. My objective is to make learning a meaningful experience, so that children love to learn.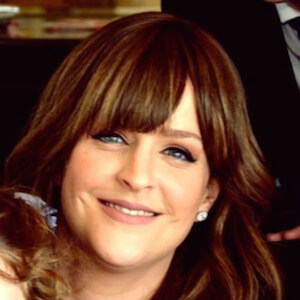 This entry has been tagged with the following terms: