Classroom instruction focuses on the sources and then the development of Jewish law. It is then taken out of the classroom weekly so that students have the opportunity to put the lessons into practice. Lessons and projects incorporate language arts and math skills, torah, art, technology, science, and health.
Entry Narrative
Category: Integrated Service Learning for Middle School Students
Students study mitzvot in the classroom and then take their learning and put it into action. Students integrate lessons in math, language arts, science, art and technology with the mitzvot learned for a meaningful learning experience.
Please see attached pdf. for a full description of the program and a short video.
Entrant Bio(s)
I attended the Martin J. Gottlieb Day School as a child and have been on staff for 36 years. I have taught Hebrew Language, Torah, Mitzvot, tefillah and was librarian for children from preschool through 8th grade in my years on the staff. I began focusing my attention on Middle School 22 years ago. I treasure the opportunity I have to help bring the mitzvot to life for my students and teach them how to live their lives in accordance with the values and traditions of Judaism. Integrating other subjects into the work we are doing makes the mitzvah projects more authentic and allows the students to see the importance of content and skills as they come together. Integrating all these elements together in the real world helps the students to develop a stronger sense of self as they see the value of the lessons learned and the impact their actions can have.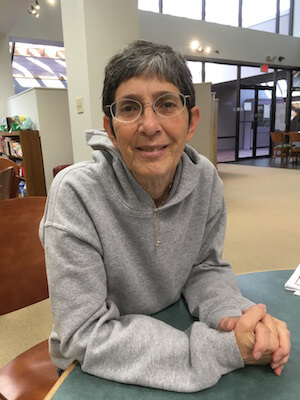 This entry has been tagged with the following terms: