The Shlenker School's nature reserve "The BackYard" is situated on a 1.5 acre wooded area directly behind the school. This outdoor classroom is utilized for core academic and Judaic learning experiences. Students learn about environmental ethics and are taught the Jewish value of Ba'al tashchit—not destroying or wasting resources in nature.
Entry Narrative
The BackYard at The Shlenker School is more than just a wooded area; it is an opportunity for Shlenker students to experience all of the possibilities that nature holds and a chance to bring their learning to life. Although the BackYard exists just a few feet away from our classrooms, and is right in our "backyard," the BackYard in no way looks like a backyard that you would find in your neighborhood or even at another school. At 1.5 acres, the BackYard contains four distinct ecosystems, which are certified by the National Wildlife Federation to attract and support a variety of wildlife. The habitats include a riparian forest, a nature pond, a protected wetland, as well as a coastal prairie remnant of the original Brays Bayou watershed. Over forty species of native trees, shrubs, vines, grasses and wildflowers have been identified thus far, and these plants attract dozens of different bird species throughout the year. The space is a magical learning environment unlike any other.
Students and teachers utilize this outdoor classroom for nature observations, field studies, written reflection times, integrated Jewish learning opportunities, Shabbat/holiday celebrations, and community-wide events. Students learn about environmental ethics and are taught the Jewish value of Ba'al tashchit—not destroying or wasting resources in nature. They learn to be responsible stewards of the land and take pride in keeping their space green and thriving. In particular, students participate in a comprehensive Shlenker BackYard Ambassador Program.
At the BackYard's dedication ceremony, Senior Rabbi of Congregation Beth Israel noted that, "In the BackYard we step away from the world of our creations into the world of God's creations. Underfoot and through all our senses we meet God in nature where growth and decay, grass and trees, bugs and animals awaken our eyes, ears, touch and smell to all that lives and breathes with us. Enter here and be a partner to "till and tend" the garden." (Genesis 2:15) "How many are the things You have made, O Lord; You have made them all with wisdom—the earth is full of Your creations." (Psalm 104:24)
מָֽה־רַבּוּ מַֽעֲשֶׂיךָ יְֽהוָה כֻּלָּם בְּחָכְמָה עָשִׂיתָ מָלְאָה הָאָרֶץ קִנְיָנֶֽךָ
Entrant Bio(s)
Mr. Joe Blanton has been the Science Specialist at The Shlenker School for the past four years. Mr. Blanton teaches students in Pre-Kindergarten through fifth grade. He holds a Bachelor of Science degree in Microbiology from University of Texas at Austin and a Master of Science degree in Molecular Biology from Baylor College of Medicine. Prior to joining the faculty at Shlenker, Mr. Blanton was the Director of Adult Education for two years and the Director of Conservation for seven years at the Houston Arboretum and Nature Center. Mr. Blanton is a certified Organic Vegetable Garden Specialist through local non-profit Urban Harvest and a former employee of Urban Harvest with three years experience supporting and coordinating 12 school gardens for Houston ISD. Mr. Blanton is certified by the National Wildlife Federation in Schoolyard Habitats Design and The Permaculture Institute in Sustainable Land Use and designed our on-campus nature sanctuary called The BackYard in 2012. Currently, Mr. Blanton serves as liaison for the Green Initiatives Committee of the Shlenker Parent Association and coordinates volunteers to maintain The BackYard and gardens throughout the year. Mr Blanton also serves as campus co-sponsor of The No Place For Hate Coalition of the Anti-Defamation League.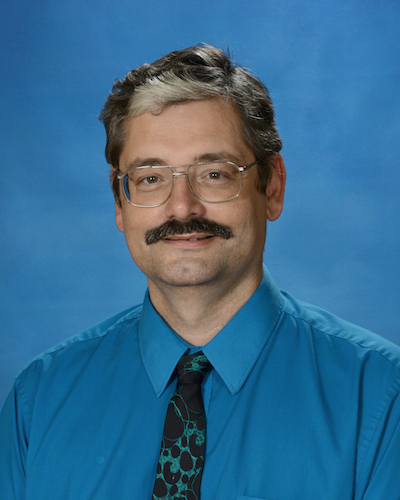 This entry has been tagged with the following terms: