Book Day is an authentic learning experience that starts with a book. Students connect to literature through a full day of extended interdisciplinary activities including literacy, Hebrew, Israel and/or Judaic studies, social studies, math, science, art and music, technology, physical activity, sound, and taste.
Entry Narrative
BOOK DAY
A highlight of the Ramaz Lower School academic year is Book Day when students connect to literature through a full day of extended interdisciplinary activities. The event provides students and faculty the chance to bond while reading a book, discussing its characters, setting, lesson, or theme and expanding on it through myriad lenses including literacy, Hebrew, Israel and/or Judaic studies, social studies, math, science, art and music, technology, physical activity, sound, and taste. Like life that weaves all these disciplines, Ramaz Book Day is an authentic learning experience that starts with a book!
This program was implemented with lower school students but this day of adventure and exploration is adaptable to all students at any academic level.
GETTING STARTED
It all starts with a book. The first challenge is in the hunt for the right book. In our school, grades 1-4, we need a book that will hold the attention of a first grader and still be interesting to a fourth grader.
We have had 13 Book Days since 2007 and I have found that the books that work best for this project are generally narrative nonfiction or biographies.  I try to select a book with a multicultural dimension, as multicultural studies are often limited in dual-curriculum day school programs.
Special guests often need to be booked well in advance and contracts signed.  I begin working on the program during the summer for a program that will take place in late winter/early spring.
It is critical to have the cooperation of every administrator, faculty and staff member.  To that end I start holding meetings very early on with those teachers who I would like to have lead sessions. Everyone feels invested and understands that they are playing an important role in the success of the day. Connections are made to curriculum and beyond.
STRUCTURE OF BOOK DAY
The selected book is read and discussed in the General Studies class sometime during the week before Book Day.
The official start of the day is our opening assembly, but the excitement begins as the students enter the building in the morning and the walls and halls are decorated and music is playing – all related to the Book Day theme.
Authors or special guests are invited to open the program officially and set the tone of the day.
Students then break out into their classes for grade-appropriate activities in literacy, Hebrew, Israel and/or Judaic studies, social studies, math, science, art and music, technology and physical education.
All students come back together for a grand finale at the end of the day – usually a musical extravaganza.
On the day following Book Day students reflect back in writing on the day's activities and their experiences.
 BENEFITS
Special guests often afford once-in-a-lifetime opportunities for both students and faculty to have experiences outside their day to day classroom lives. (The Ramaz Lower School Students, faculty, and staff have had the honor to meet Itzhak Perlman and Jacques Cousteau's grandson Fabien Cousteau!)
This is an opportunity for multicultural study so limited in Jewish schools – Due to the time limitations of a dual curriculum, multicultural studies often take a back seat in Jewish day schools. Multicultural education, however, is critical in today's world.  With the Jewish day schools' population fairly homogeneous, to prepare students for the world at large, it is important to teach them to be respectful and accepting of differences. I, therefore, often choose a book with a multicultural aspect to it.  The cultural activities often turn out to be the most unusual and memorable part of the day for the children.
Book Day provides a unifying experience for the lower school community – every student and every faculty member is involved
Book Day allows for authentic, real world learning.
With such a broad array of activities, there is something for everyone. (A parent shared with me that she had never been able to get her second-grade child interested in reading anything until something "spoke to him" on Book Day.)
WHAT I HAVE LEARNED FROM MY 13 BOOK DAY EXPERIENCES
Our first Book Day was in 2007 which featured the book Owen & Mzee: The True Story of a Remarkable Friendship by Craig Hatkoff, Isabella Hatkoff and Paul Kahumbu.  The day was a great success despite the unplanned fire alarm at the end of the opening assembly and the evacuation of the entire school in the rain. My experiences since then, however, have taught me a great deal about organizing such a day. There are a multitude of moving pieces.
Back up plans – for every activity there needs to be back up activities in the event of unforeseen circumstances. The day needs to keep on moving, and moving as a special day. I have had to use back up plans when a teacher scheduled to lead an in-house activity was in the emergency room, when a guest got stuck in traffic, when a local politician who was to open one of our Book Days couldn't make our assembly at the last minute, and when an author's visit was cancelled due to a snowstorm.
Facilities manager and custodial staff need to be on board and advised of all special setups in advance of the day.
Technology plays a very important role in many of the programs and meetings with technology staff beforehand to discuss and test all equipment is critical.
Since we often have a multicultural theme to our day we incorporate native foods in our snack and lunch menu. Coordination early on with the school food service is important.  They often need to time to educate themselves about the foods of the countries we study and then come up with child friendly menu. Challenges include keeping to a strictly kosher menu at the same time being alert to food allergies.  The school nurse, therefore, is also involved.
At the end of the day – an email with pictures from the day and a brochure highlighting the day's activities is sent to parents. Parents are encouraged to discuss the day's events with their children
Examples from two of our successful Book Days
I have selected two Book Days to highlight.  However, deciding which ones to share was very difficult, as each selection, like children, was unique in its own way.
The Boy Who Harnessed the Wind – Book Day selection March 2016            
by Bryan Mealer and William Kamkwamba
Guest presenters:
Engaging professionals honored the Ramaz Lower School with their presence and inspired our students with insight into the process of their craft.
Author Bryan Mealer Skyped from Texas with our students at our opening assembly. He spoke about William Kamkwamba and students were able to interact with him in real time and ask questions.
Representatives from Innovation: Africa led an informative and experiential activity; it was one of the more exciting sessions for us at Ramaz. Innovation: Africa is a non-profit organization that takes Israeli innovations to rural African villages, providing solar power, water pumps and drip irrigation systems. to orphanages and medical clinics and schools.  Their interactive session gave our students a look at life in developing countries and how Israel has played an important role in improving the lives of the people there.  One part was a relay race with jugs of water to illustrate how difficult it can be to provide clean water to a community without these innovations. This session inspired a few of our third-grade students to have a bake sale to benefit Innovation: Africa in front of their home on Lexington Avenue in NYC.  This proved to be a real Kiddush Hashem (sanctification of God's name) as many people of all walks of life stopped at their booth and were impressed that these young Jewish students were concerned about the poor of Africa and had taken action.  The students raised $400 on their own.  We invited the representative from Innovation: Africa back to school to present these funds to them.
 
We hosted the illustrator of the book, Elizabeth Zunon who ran sessions for each grade individually. Ms. Zunon was so impressed with the day we put together that she later sent us an original print of the artwork from the book. She wrote: "Thank you so very much for allowing me to be a part of your Book Day celebrating The Boy Who Harnessed the Wind on March 3. I had a wonderful time and learned a lot about you and your school!  It was so hear-warming to see how William's story inspired so many thoughtful ideas and creations.  You all inspire me! "
African dancer, drummer, folklorist and composer Farai Malianga led Malawian dance workshops for each grade individually.
For our grand finale students enjoyed an appearance by the edutainment group, The Grand Falloons. Students learned about the earth's resources through magic, juggling, stories, music and audience participation.
   In house activities:
 Our own talented faculty created unique activities in Science, Math, Art, Music, Physical Education and Hebrew language and Israel. I am highlighting a few below.  For the full scope of all activities see the attached newsletter sent to parents at the end of the day.
Hebrew Language/Israel: Through games and an interactive presentation, students explored the difficult period in Jerusalem's history before its Jewish residents left the Old City walls in the 1850s. Students learned how Sir Moses Montefiore built a (flour) windmill outside the walls to encourage the residents to leave. They connected the story of this windmill and the people of Jerusalem with William Kamkwamba's story.
Science: Fourth grade students extended their understanding of electricity and energy as they engineered and tested wind turbines. In the classes before Book Day, students collaborated in groups to design and create wind turbine blades. They used testing data and feedback to improve their designs in hopes of harnessing as much energy from wind as possible. Wind turbine blades and footage of the design process were on display in the school lobby.  Other science activities are highlighted in the attached newsletter.
Math: Mancala is an African game and is suitable for all levels of ability. All students in grades 1 through 4 played the game and evaluated different strategies for capturing their opponents' stones.
Music: First and second grade students participated in an African drumming session, led in Hebrew, by one of our Judaic Studies teachers. Fourth grade students experienced traditional Southeast African music through a rhythmic body percussion activity with our music teacher.
Lunch: Malawian cuisine gave everyone an actual taste of the life of William Kamkwamba, the subject of the book.
Slideshow of student participation can be found here: https://ramaz.smugmug.com/Pre-5778/LS-Book-Day-2016-The-Boy-Who-Harnessed-the-Wind/n-GtvPK3/
Ada's Violin:  The Story of the Recycled Orchestra of Paraguay – Book Day selection March 2018 
by Susan Hood; Illustrated by Sally Wern Comport
I am highlighting this particular Book Day as it shows that with a program of this magnitude, as mentioned above, one must be prepared for every eventuality.
Due to a snow storm all programming was postponed one week.  As a result, our very special guest, Itzhak Perlman, kicked off the program a few days before our full day event.  Fortunately, it worked out even better than planned – providing even more excitement and a taste for things to come.
Highlights from the day:
Guest presenters:
A world-renowned conductor and violinist, ENT doctor, Paraguayan culturalist, musicians, dancers, and a luthier, opened the eyes of our students, faculty and staff. We were honored to welcome them all.
Itzhak Perlman, world-renowned violin virtuoso and conductor kicked off the program. He spoke to the children about his life as a violinist, answered questions from our students and entertained us on his violin a little, too.  While his visit was a total surprise for both students and faculty, our talented music teacher (who was in on the surprise) prepared the students well and even the very youngest first graders were excited when he entered the room.  They all knew who he was.  They had prepared "theoretical" questions for him in class (i.e. – if you could meet…) and these were then asked at the assembly – some in Hebrew!
Unfortunately, the visit by the author Susan Hood could not be rescheduled. This was when our backup plan was put into action.  Back up activities are planned together with all scheduled activities and this is one time they had to be called upon. As part of this day, our school implemented a paper and plastics recycling program.  Plan B for the author – students designed promotional material for the recycling campaign.  Some classes used poster boards, others designed them with the help of the computer teacher on their iPads.
Our older grades and faculty had the opportunity hear from a luthier, David Segal, about the making and restoration of high-end string instruments. Segal was born in Israel and trained in Cremona, Italy at the International School of Violin Making.   Mr. Segal filled in for our originally scheduled luthier who could not make the new date but as a bonus – being originally from Israel, Mr. Segal shared a little about his craft in Hebrew!
Finding artists to bring Paraguayan culture the school was a challenge.  My search led me to a Paraguayan restaurateur.    Interviewing him about Paraguayan food and culture provided me a lead to Panambi Vera, a Paraguayan folkloric dance group who came to the school and conducted interactive workshops for each grade.  Students learned about Paraguayan history, art, food, language and culture through the use of props, music and movement.
Jason Moche, an ENT spoke to our students about sound, hearing and protecting our ears so we can continue to enjoy the sounds of music.
For the Grand Finale – musician Inbar Paz and her ensemble treated our students to an interactive musical performance, highlighting the sound of the individual instruments and then the sound as they play together. The band members interacted with the students in Hebrew.
In-house activities
Our own dedicated and innovative faculty created unique activities in Science, Math, Art, Music, Physical Education and Hebrew language and Israel. I am highlighting a few below.  For the full scope of all activities see the attached brochure sent to parents at the end of the day.
Hebrew Language/Israel: Our Judaic Studies teachers developed a very engaging and interactive activity that looked at recycling in Israel and the Ariel Sharon Park on the site of the former Hiriya waste dump outside Tel Aviv. Relevant Hebrew vocabulary and geography of Israel was reinforced.
Art: Third Grade students created a bottle cap mural  project to bring awareness to the amount of plastic we consume and transform it into a work of art.
Technology: In the weeks leading up to Book Day, Fourth Grade students designed and created electronic instruments out of recycled cardboard, coded their sounds in Scratch and played their instruments by connecting them to Makey Makeys and a computer.
Physical Education: First grade students took part in an activity that required teamwork and good communication skills. Students worked together to gather musical instruments and come up with a "team beat". While standing in the center of the gym surrounded by our "homemade" orchestras, each team performed all locomotor skills represented by each team's beat.
Lunch: Students and faculty enjoyed Paraguayan cuisine. Suggestions for the menu came from a Paraguayan restaurant in NY and from the guest cultural group.  I met with the food service staff and designed the very special lunch and snack menus.
Chesed: A chesed (act of kindness) project grew out of the day. In order to thank Mr. Perlman for donating his time when visiting our school, students raised money for an organization in Israel called Beit Hagalgalim (an organization close to Mr. Perlman's heart).  The initial campaign was for the children to bring in coins for the class tzedakah (charity) boxes.  Students were so taken with Mr. Perlman and also for the organization that a number of these young 6-10-year olds, initiated bake sales and lemonade stands.  They raised over $2000!
This slideshow https://ramaz.smugmug.com/5778/LS-5778/5778-LS-Book-Day/n-t62bp4
and the attached brochure was sent to parents and describes the full scope of the activities and highlights student participation.
A SCHOOL HIGHLIGHT
Book Day is featured on our school website where additional Book Days are highlighted: https://www.ramaz.org/page.cfm?p=10890
Entrant Bio(s)
Haviva Donin Peters grew up in Southfield, Mich. Haviva earned her undergraduate and graduate degrees from the Hebrew University in Jerusalem, Israel. She has been a librarian in Jewish day schools for 26 years and has served as Head Librarian at the Ramaz Lower School in NYC for the last 16 years where she has been empowering students to be enthusiastic readers, critical thinkers, and skillful researchers.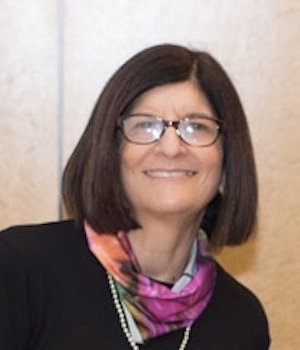 This entry has been tagged with the following terms: